Tivoli, Germantown, Rhinebeck, Rhinecliff
Route Overview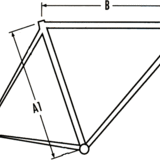 rest ride recover
Cycling in northern Dutchess and southern Columbia counties, Hudson River Valley, NY
Mostly country roads, this route will also familiarize you with quaint river towns and leisurely post-ride opportunities.
Interested?
Want to ride this?
Put it on your bucket list and we'll help you celebrate.
Add to bucket list
Just save a link
Getting back to this route is easy with pinning. ()
Share and promote
rest ride recover would love your help bringing this route to a wider audience.
Other routes by rest ride recover